Schema Therapy Workshop 1: The Model, Methods, and Techniques 
This Online workshop delivered by Zoom is equivalent to our Live 3-Day ISST Accredited workshop that we typically run live around Australia, New Zealand, and South-East Asia.
This workshop includes 3-days of engaging and interactive online Zoom training (including role-plays/ breakouts) and bonus access to our newly developed online training resources - to help with knowledge and skills consolidation post-workshop.
Workshop Description:
This workshop will help attendees gain a thorough understanding of the Schema Therapy model and provide an excellent platform for learning new skills and techniques used in Schema Therapy.
This live online workshop will address both the schema and mode models. The training is skills-based, with multiple opportunities to learn complex techniques for working with difficult-to-treat clinical populations. The training will centre around Borderline Personality Disorder, and it's treatment.
If you have attended 1 or 2-day workshops in the past, this workshop will still provide you with a good platform for learning, and practising skills, as well as direct coaching of skills therapists often feel less confident in applying.
We aim to have one presenter for every 20 attendees, allowing participants to have optimum coaching, observation and adequate supervision of skills- places are limited.
The training also included over 1 hours of additional prerecorded training material for you to use after the event. The material consists of webinars, skills videos and readings that will supplement your overall learning and is available for 3 months after the training. These course materials are prerecorded and on-demand.
The training constitutes Course 1 for International Society of Schema Therapy (ISST) Accredited Training.
(Prices are in Singapore Dollars)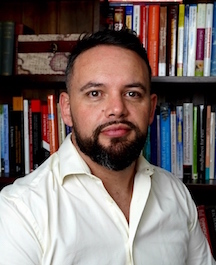 Robert Brockman Phd, Clinical Psychologist, Accredited Advanced Schema Therapist
Robert is a clinical psychologist and researcher living and working out of Sydney. From 2010-2017 Robert's work life consisted of supervising and lecturing on Clinical Psychology Masters programs (Western Sydney University; University of Technology) and running a small private practice. This practice has evolved into Schema Therapy Sydney the first schema therapy focused private practice to be established in Sydney. Rob has been affiliated with Schema Therapy Training Australia for the past 6 years and now regularly provides accredited schema trainings across Australia, New Zealand, Singapore, and Hong Kong.
in 2018, Rob co-authored a new schema therapy book Contextual Schema Therapy along with Eckhard Roediger and Bruce Stevens (published by New Harbinger in June 2018). His central contribution to this work has been on integrating 3rd wave techniques (e.g. Mindfulness, Self-compassion, Values) to explicitly build the healthy adult mode in schema therapy.