Schema Therapy for
Addiction Treatment
Week 1-6 readings and learning modules available immediately on registration (Interactive elements start for this course on 
October 3rd, 2023)
Addictive Disorders and Behaviours are a mixed bunch. Addictions can include drugs, alcohol, spending, gambling and sex to name some of the most prevalent substances and processes. These are some of the most challenging behaviors we face as therapists. We sometimes feel powerless, hopeless, frustrated and even, at times, judgmental toward these seemingly self-destructive behaviors.
This online course covers a overview of the concepts and techniques of schema theory and therapy (ST) as it relates to the conceptualization of addictive 'behaviours' and 'modes'. This includes the origins and development of modes specific to addictions, as well as core experiential, interpersonal, cognitive and behavioral change techniques for intervention.
Participants will be shown how to conceptualize addictions in a way which makes working with people who struggle with addictions easier to understand, empathically confront and engage in the treatment room. Schema Therapy is well-suited for this population due to high comorbidity rates (66-78%) of personality disorders and trauma, and a track record of working with complex issues. Participants will learn ways they can help clients to build a healthy adult self while healing attachment and other core needs.
Training can be viewed at your own time and pace. While the course is designed to be completed over 6-weeks, course access is given for either 16-weeks (Standard Registration = $289AUD) or 12-months (Extended Access Registration = $325AUD) total from the official course start date to give you plenty of time to complete the course 'at your own pace'.
There will access to one live Zoom Q&A Meeting with Liz towards the end of the course (that will be recorded for those who can't make it live) and discussion forums to encourage active engagement and learning.


As this is a masterclass course - It is recommended that attendees have a basic understanding of the schema mode model prior to the course.
A certificate will be provided for a total of 16-Hours CPD. The course can be completed at your own pace.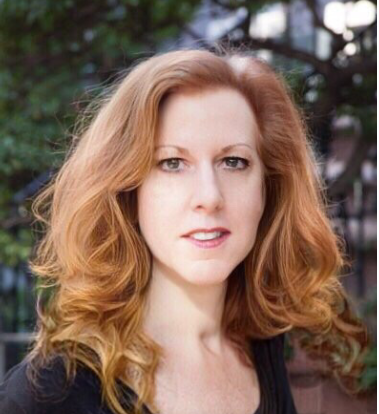 Presenter - Liz Lacy, Advanced Accredited Schema Therapist, LCSW (USA)
Liz Lacy, LCSW, provides individual, couples, and group therapy in private practice in New York City. She has an Advanced Certification in Schema Therapy and is a member of the International Society for Schema Therapy, having served on the ISST's Board subcommittee for Supervisor Training.
Liz is also an Emotion Focused Couples Therapist, a member of NYCEFT and is a member of the Association for Behavioral and Cognitive Therapies. Liz contributes to professional publications and develops and implements training programs for the NY/NJ Schema Institute, private practices throughout the Tristate area, NASW and Orange County Trauma Task Force among others. Throughout her long career in human services, Liz has worked in mental health treatment, intensive alcohol treatment programs, served as clinical director for an HIV service organization and clinical supervisor for a NYC Sex Addiction Treatment Center. Her focus for the past decade has been working with individuals with PTSD, sexual and other addictions, chronic anxiety disorders and personality disorders, especially Borderline and Narcissistic Personality Disorders.)
In April 2021, New Yorker Magazine named Liz as one of the top therapists in New York City.